Artificial grass saves money, time and resources. From recreational areas and public parks, to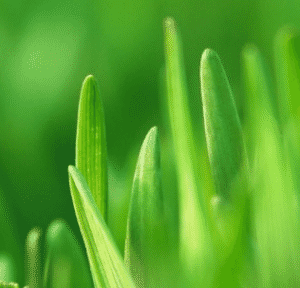 homes and businesses, many are enjoying the benefits of an easy to care for lawn alternative that needs no watering. Though artificial in nature, synthetic turf looks and feels exactly like natural grass, yet without the mud, pollen and allergens.
There are many realistic-looking types of turf available. Gone are the days of unattractive fake grass that looks like tacky plastic. Artificial grass has advanced because of constantly evolving polymer science technology. With realistic texture, color, and easy installation, in the blink of an eye your neighbors will be wondering how you grew such a lush lawn so quickly. See Perfect Grass FAQ's
Before deciding on a turf variety, have your contractor show you samples of what he has available. If you're ready to make the switch, there are things to consider before purchasing an artificial lawn.
Choose Artificial Grass That Fits the Local Landscape
Climate should play a part in your decision. If your area is generally moist and humid and the majority of neighborhood lawns are green throughout the year, you may want to choose synthetic grass with a deep green hue. Conversely, if your climate is more prone to drought and excess warmth, which leave most grasses brown during the arid season, you will want to go with more of a two-tone olive color that has a yellow tint. Another good choice in these areas is a two-tone Verdi green/brown thatch, which gives a genuine look.
Do Some Comparison Shopping
Just like with any major purchase, you should get estimates from several experienced and knowledgeable contractors before hiring anyone. The cost of synthetic turf will vary from one to the next, as will the cost of labor. Also, be sure to choose a contractor who is fully licensed. Many municipalities have a licensing bureau or an area builders exchange that will have information on contractors.
Make Sure Your Yard is Ready for Installation
As it would be if you were putting in natural sod, installing an artificial lawn should be the final step in your yard. Inspect each aspect of your landscape and answer the following questions:
• Is there anything else that needs to be renovated, replaced or repaired?
• Are there drainage issues that need to be addressed?
• Do you know what you want your permanent landscape to look like? You want to make landscape changes before you put in fake grass, not after
• Are you thinking of adding plants that require less watering?
• Since watering will not be needed, are you considering removing your sprinklers?
Should You Use a Contractor?
A professional contractor will provide full service, including excavation, addressing drainage issues and the modification or installation of your landscaping needs. However, each contractor has different installation methods, and you need to be sure what is included in your installation before hiring anyone. Have the installer identify the steps he will take and any warranties he will offer. Always ask if a price is the "final" price, or if there may be incidentals added on in the end. Some contractors offer a low initial estimate to get the job, leaving themselves room to tack on extra charges.
Look for Rebates
Lastly, make sure you are aware of any local rebate programs that apply to artificial grass. Some areas offer these to residents, so check with your water district or local municipality to see if you may qualify. Some of these rebates come with substantial savings, making the choice to install synthetic grass even easier.
Installing Artificial Grass
Artificial lawns are extremely popular due to its low maintenance and cost. Artificial grass manufacturers re-designed the look and texture in order to appeal to more residential homeowners wanting that new lush looking grass in their yard. They've also made it extremely easy to install, which they usually perform if the customer wants this service completed. Many customers decide to install their synthetic lawn on their own, since it's not too difficult to complete. The manufacture will deliver the grass, but will not complete the installation process. Residential fake grass lawns are becoming more common in yards across America, since it's extremely easy to install, costs less than real grass, and requires minimal maintenance.
Doing it Yourself
Artificial lawns produced today have that same great look and texture of natural grass. Gone are the days of the nasty neon green grass that was seen only in sports stadiums. Most fake lawns are extremely easy to install with minimal set-up time. Homeowners can decide if they prefer to install on their own or they can have an artificial lawn installation company complete the job.
Caring for Artificial Turf
The care necessary for artificial lawns can be minimal. Preventing leaves from composting on the top of the lawn is most crucial. Based upon the region often the natural rain fall is plenty to ensure that it stays thoroughly clean. Artificial grass is protected through an ultra violet covering that limits fading to 3-4% for a 10 year period. This insures that your grass will keep its natural look for years to come.
There are many advantages of having an artificial lawn, two of which are low maintenance and easy installation. The price of artificial turf products is quite high; however, so if you can install it yourself, you can save a significant amount of money. Here, we have discussed the basics on how to install artificial grass in a residential yard:
1. The first step of installing artificial grass involves excavating the area; the depth should ideally be around 3.5 to 4 inches.
2. The second step involves installing the bender board. Generally, this board is made up of recycled supplies. Before buying, you should make sure that the bender board is waterproof and will not chip, split or rot. It is best to install the board in a way so that it surrounds the entire perimeter.
3. The third step involves installing substrate. Crushed granite is the most widely used substrate; it provides first-rate drainage for the lawn. While installing, you should make sure that there is a small crown in between to guarantee good water run-off.
Now, it's time to install the plastic lawn. The artificial grass is rolled out and is cut according to the size of the lawn using carpet knives and kickers. Galvanized staples and pneumatic staple guns are used to attach the material to the area. At times, U-shaped ground hooks are also used to fix the synthetic grass; however, they are not as firm as the guns and staples and are not as sturdy. Hooks are only used for their low costs, but are not considered a good alternative.Once the artificial grass in installed, it is time to bloom it. Blooming of the grass is done using power brooms. These power brooms make the fibers stand up straight. If you have bought a no-infill artificial lawn then blooming of the grass is not necessary. Most no-infill grass has already been bloomed by the manufacturer. If you purchased an infill lawn then you must fill in sand between the grass fibers and coat the top with rubber granules. This process can get very messy and sand along with granules will get inside your shoes, pants, and shirts.
A significant difference between no-infill and infill is that the former has more grass blades per square meter. No-infill turfs also come with an extra thatch layer in between the backing and up to half way of the artificial grass blades.
[wp-video-popup video="https://www.youtube.com/watch?v=WeAS3S2wsdM"]